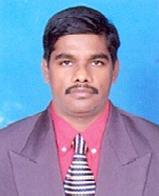 Mr. Shankaranand Hiremath
Librarian
The College library is a treasure house of knowledge .The major objectives of our library is to provide right information/Knowledge to the right users at the right time. It has over 19,056  volumes of books and through Institutional membership e-journals and e-books can be accessed under the project titled ' National Library and Information Services Infrastructure for scholarly Content (N-LIST). The Library holds a collection of printed as well as electronic resources which include journals /magazines, course materials, question papers, Bound Volumes, Project Reports and CDs/DVDs, etc.
All the activities of library are automated with the Library management software i.e. KOHA and information search facility is given online and also through in house android mobile App to the user community.
The library has spread over two floors with reading hall, & digital library. Stack Area, Reference Section, Circulation Counter, OPAC Search, Journals/Magazines and News Paper Section are made available in the lower Level of the library building.  CCTV cameras are installed in the library for surveillance.
VISION
To provide student-centred learning environment that facilitates transference of information and to cater to the need of its users.
MISSION
To provide comprehensive resources and services in support of teaching, research and learning needs of the academic community.
Timing
MONDAY – FRIDAY: 09:00 A.M – 4.00 P.M
SATURDAY: 09:00 A.M – 01.30 P.M
Circulation Timing
MONDAY – FRIDAY: 09.00 A.M – 4.00 P.M
SATURDAY: 09:00 A.M – 01.30 P.M
Library Spread over two floor.
Stack Area
Reference Section
Periodicals, Newspaper and Magazines Section.
Digital Library
Reading Hall
Circulation Section
Reference Services
Reprographic services
Document Scanning
Document Printing
Identity card should be shown at the checkpoint.
Bags, handbags and personal belongings to be left at the property counter.
Students are prohibited from carrying any notebook inside the reference section except loose sheets.
Students' shall not write upon, damage or mark any book belonging to the library.
Reserve books are kept separately in circulation counter for two days and thereafter the same will be issued to the next member.
All Students must return the books at the end of every Semester/year.
Books should be handled with great care and mutilation of  books in any manner will be heavily fined.
Students' caught tearing pages/stealing of books will be suspended forthwith from using the library facilities and further disciplinary action will be initiated against them by the College.
Students can retain the books for 15 days only, after which a fine will be charged as below;
₹1/- per book per day will be charged after 15 days of issue.
₹   2/- per book per day will be charged after 30 days of issue.
₹   3/- per book per day will be charged after 45 days of issue, and a suspension from the Library Membership.
Staff should submit their books on /or before the last working day of the semester.
Books lost by the borrowers have to be reported immediately to the Librarian in writing.
Maintain a Queue at the circulation counter.
Usage of mobile phone is prohibited
Eatables are strictly prohibited in the library.
To maintain silence in the library.
The Library staff visits other libraries to assimilate their viable practices and make efforts to adopt the methods.
The NHCK Library provides a well-established Digital library, where the Students can access Electronic resources.
Book Exhibition will be organized once in a year.
To receive an online feedback from students / faculty members with regard to facilities, resources, and services.
A erudite library homepage is created for information dissemination.
The Library sends an E-mail remainder to collect reserved books from the library.
Two extra books are issued to the Branch Toppers.