About
New Horizon College
New Horizon College – Kasturinagar, is affiliated to Bangalore North University. The scenic and serene college campus provides an environment that is conducive to the personal and intellectual growth of a student. With the objective to produce world-class professionals, care is taken at every step to enlighten, educate and to inculcate in every student, the passion to become a forerunner, and a sense of professionalism that prepares them to meet the changes and challenges of the competitive world.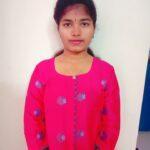 I take pride in sharing with all that our student Ms.Radha has secured 4th rank in BCA degree university examination by securing 4812/5200 marks with 92.56%
-Principal
NHCK
Bachelor of Business Administrations (BBA)
Bachelor of Commerce (B.Com)
Bachelor of Computer Applications (BCA)
NHC AWARDED THE MOST PROMISING EDUCATIONAL INSTITUTION IN KARNATAKA – 2016 FOR UG – MANAGEMENT, COMMERCE AND COMPUTER APPLICATIONS BY HIGHER EDUCATION MAGAZINE


Choosing New Horizon College for my degree was one of the best decisions of my life.This college really has an amazing faculty as well as the best environment to study.The college not only focuses on academics but also on personal growth of students.
Deepankar
BBA

I am very proud and blessed to be a part of New Horizon College, as my experience in this college has been very wonderful till now. It is a great platform to polish one's skills and caliberand also nurture their talents. The teachers are very cooperative and considerate. New Horizon College has been instrumental in shaping my life. I would also like to thank the placement department of our college who helped me with the technical and aptitude skills to crack an interview. It was really helpful and informative. I am placed in Northern Trust.
AKANKSHA SINGH
BBA

I'm glad to express my gratitude to the institution for paving the path of knowledge and success. It's a great opportunity to join New Horizon where academics and co-curricular events are balanced very well, We receive great support from college lecturers and the classes are spectacular. Thanks to New horizon for giving such an amazing experience.
Jasleen Bhatia
BCOM

My experience at New Horizon College is great and memorable. The 3 years have so many memories to cherish.  I would like to express my heartfelt wishes to all the faculty members in the college who are responsible in shaping my personality and career.
Bhavana Kulkarni
BCOM

I've been a student of this college since my PUC, and the overall experience has been thrilling. Like the name New Horizon, I've been exploring different horizons in my academic life. From discovering my skills to nurturing my intellect, the college atmosphere has been an integral part in contributing to my growth.
Gurprith
BCA

New Horizon College Kasturi Nagar is a good place for students to enhance their knowledge and take up the challenges in their life. Thanks to every teacher at NHCK ,who motivated and  encouraged me to take up the new challenges, explore myself  to  overcome my fear. They are a constant support  a positive influence on students. This college also provides a platform for students to follow their passion and develop their interest in various cultural activities.
Roshini Vishwakarma
BCA

I'm glad that I studied BBA in New Horizon College, where I have spent some of the happiest and memorable years of my life. I developed a strong relationship with my lecturers and friends and I want to thank my lecturers for encouraging me to excel in my career. I'm indebted to the placement department for the brilliant soft skills sessions which help a lot during the interviews for the top companies. The cultural programs conducted here are one of the finest in Bangalore. It was surely an invaluable learning experience.
Thanuj Kumar S
BBA

I'm indebted to the management, the placement cell and my professors who guided me in every stage of my placement. I have been placed at Lowe's company with the best package for a fresher and with the most promising role. The institution is dedicated towards the welfare of the students and all the training required for presenting ourselves confidently. The teachers were very supportive even during the lockdown period.
N M Rakshitha
BBA

I am privileged to be a student of New Horizon College. It's a great college with good facilities and a healthy environment to learn. Teachers are really well qualified and have excellent knowledge in their respective field. There is equal importance for both academics and co-curricular activities. It helped me to develop into a well-mannered, well-groomed, independent individual with high self-esteem. I also thank New Horizon for giving me a stepping stone to start my career at one of the top company – Empower Retirement.
Ankith Kumar Sharma
B.Com

I came to this institution as an ordinary student, but the environment, the faculty members, my classmates, friends, competition, co-curricular activities transformed me completely. The teaching faculty is exceptional and very experienced. They give their best to encourage us and make us realise our potential. There are a lot of activities through which a student can sharpen their talent. Fests and other cultural programmes are given equal importance in order to improve a student's managerial ability, their interests and time management competencies.
B Aishwarya
B.Com

"The world is here, where are you" is not just a slogan but a reality in New Horizon College. The college is a beautiful and Iconic place where people from different nationalities meet and share one common goal, EDUCATION. I had the opportunity to interact with the dynamic and distinguished faculty, who are enthusiastic, friendly patient and highly qualified. With their guidance and constant mentoring, I have been able to become a true professional. Thanks to the guidance provided by the Training & Placement Department. I have emerged as a new individual. All Thanks to my "NEW HORIZON COLLEGE".
Roopesh Kumar Mohan
BCA

It was my immense luck and fortune to be the part of New Horizon College, Kasturinagar. NHCK inspires students through creative approaches to educational information. The entire faculty and department leaves no stone unturned to shape one's future. My 5 years at New Horizon College have been a wonderful learning experience that has helped me excel in life. I have had a prolific exposure to the outside world. The mentors at New Horizon helped me enhance my academic and interpersonal skills.
Supriya D
BCA