COUNSELLING SERVICES – "Set yourself free. Confront your fear and turn mental blocks into building blocks."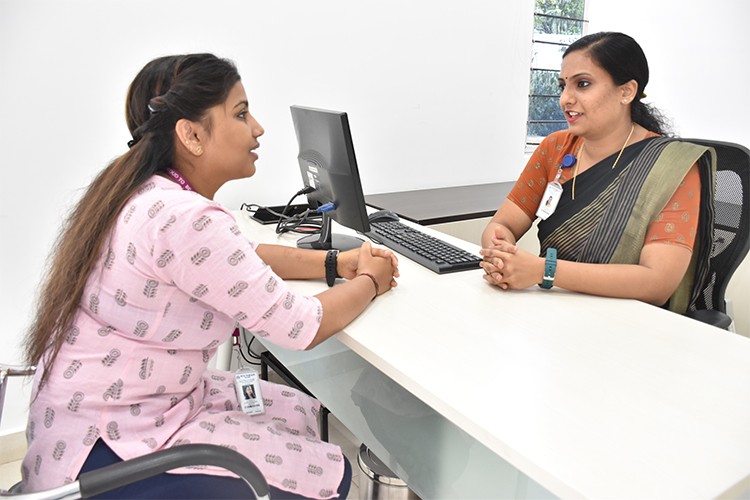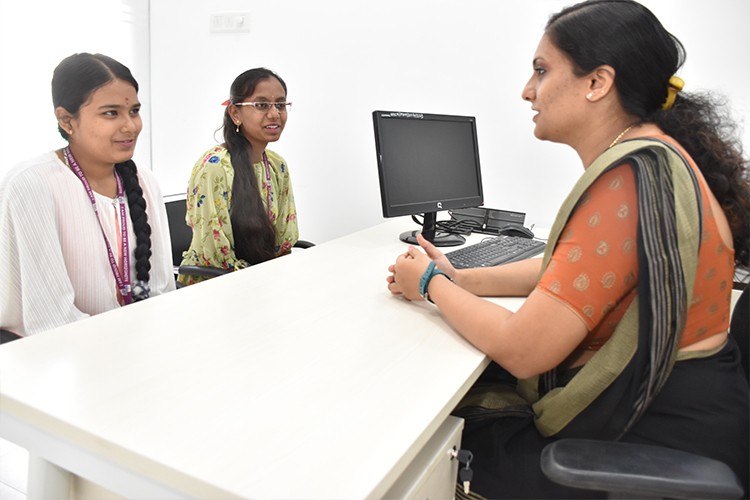 Vision
To help students make improved decisions based on academic pursuit and quality of life.
Mission
To provide guidance on a regular basis with the intention of helping students adapt and make the best of their learning environment.
Objectives
To provide Counselling and basic Health Services in a student focused environment, keeping in mind the unique need of the Student/Parent community.
New Horizon is always known for its pursuit of excellence and it shrugs no shoulders in experimenting and implementing things that add as a value addition to the curriculum. The institution places a student's needs and concerns as its priority and thus has introduced Counselling as an operating function from June 1st 2015.
Counselling usually known as "Talking therapy" enables student/faculty/extended family (parents) to openly raise concerns and seek awareness for the same.
Counselling deals with various issues like
Academic concerns
Inter personal relationship skills
Personality and Self Development
Holistic growth
Guidelines for counselling
The consent of the client is obtained before the commencement of counselling
Confidentiality is strictly maintained
Prior appointments are encouraged
Assessment accessibility will be provided only if the absolute need arises.
Procedure for counselling
We follow an "Open Door" policy where members of the family can approach the counsellor during working hours of the college to seek counselling. However, prior appointments are usually encouraged to follow a systematic procedure.
Faculty members can refer any student for misconduct/ misbehavior in class during the class hours
The counsellor obtains the consent from the counsellee and establishes the boundaries of the relationship during the first set of counselling.
The minimum duration of the counselling session is 30 minutes; however it can extend up to 60 minutes if the need arises.
Every counselling session is documented and an assessment is made based on the SOAP format (Subjective, Objective, Assessment and Personality).
Every individual requires a minimum of three sessions of counselling. This will help in the understanding of concerns and develop an action plan for the same.
Follow up is done to understand the progress of the situation.
Counseling Committee
| | | | |
| --- | --- | --- | --- |
| Sl No | Name | Designation | Committee role |
| 1 | Dr. Baswaraj | Principal | Chairman |
| 2 | Ms. Archana C B | Student Counselor | Convener |
| 3 | Ms. Sunitha | Bcom HOD | Member |
| 4 | Ms. Sindhu | BBA HOD | Member |
| 5 | Dr. Logeswari | BCA HOD | Member |
| 6 | Mr. K N Swamy | Administrator | Member |
| 7 | Dr. Suhas Ganesh | Psychiatrist | Member |
| 8 | R.M. Nagar Inspector | Police | Member |