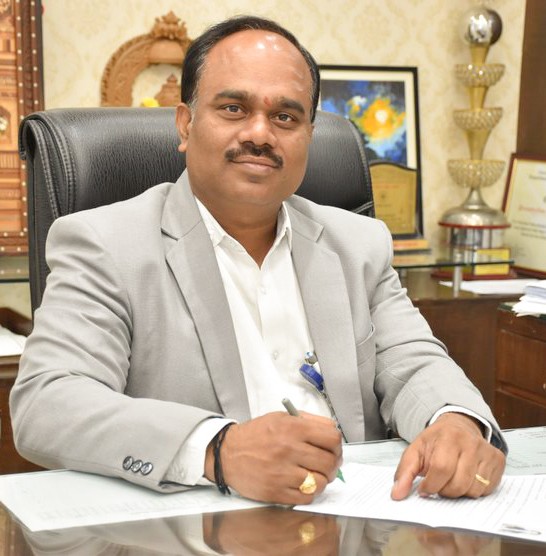 Dr. Baswaraj
Principal, New Horizon College
---
"Education is a purposeful activity directed at achieving certain aims, such as transmitting knowledge or fostering skills and character traits"
Welcome to New Horizon College- Kasturinagar, a premier Institution that rests on strong academic foundation, blended with a contemporary approach that seeks to mould young men and women into successful role models. As you step into the portals of this College, you are engulfed by our ethos of competence, discipline and character.The aim is to make learning an enriching, fulfilling, and enjoyable experience through a multidisciplinary approach, combining theory and practice in pedagogy.
We at New Horizon College- Kasturinagar provide the student the experience of life, skills, social values, knowledge and holistic personality development with the proximity of faculty members during working hours as well as extended hours through the online mode as well as offline mode. Talents are honed through an amalgam of classroom learning as well as sports, games, cultural and other allied activities. This 360-degree approach of grooming their personality is the cornerstone of education imparted at NHCK.
We believe that you "gain more knowledge, reach greater heights" and accountability and meritocracy only come with self-confidence, a quality that is omnipresent in NHCK. I welcome all aspiring young minds to join this enthusiastic family of NHCK in pursuing knowledge to serve the world at large.
Dr. Baswaraj
Principal,
New Horizon College Kasturinagar