Plastic Free Village campaign – Ban on Single use plastic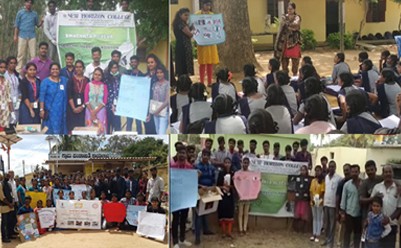 Decomposition of plastic takes years and to pass on this message. As an alternative provided cloth bags.
The awareness activities campaign done under the UBA, The main aim of Anti Plastic Abhiyan is to ban the usage of Single use plastic and protect the environment from the harmful effect caused by plastics. The government has imposed a central level order for banning of usage of polythene carry bag and all single plastic items which are made for one-time use. In order to educate the people to avoid plastic use and start using: Paper Straws, Cloth Carry Bag instead, the students went on an Anti-plastic campaign we spread awareness that plastics are not only harmful for the environment but, the chemicals present in the plastic bags and bottles can also cause health hazards. We collected all the plastic bags, plastic bottles, from houses and provided cloth bags to them in return so as to encourage them to use eco-friendly products. The plastic bags collected in the village has been sent for recycling.
For all the 5 village mentioned above we have done the plastic free village campaigning, and the report is send weekly bases. And this is over all consolidated report of the plastic free campaigning.