Industrial visit was carried out at Opel Industries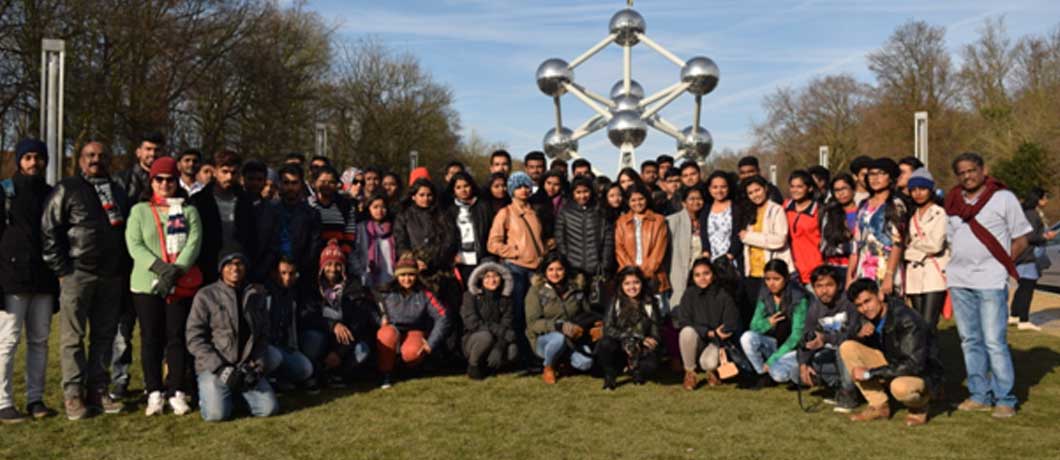 Industrial visit was carried out at Opel Industries on 27th January 2017 for VI semester BBA Students (08 students).The main objective behind the visit was to make student aware about how various activities related to distribution and manufacturing of automobile adopted by Opel.
Opel is a German automobile manufacturer headquartered in Rüsselsheim, Hesse, Germany, subsidiary of the American group General Motors. The company designs, engineers, manufactures and distributes Opel-branded passenger vehicles, light commercial vehicles and vehicle parts for distribution in Africa, Asia, Europe and South America. Opel designed and manufactured vehicles are also sold under the Buick brand in the United States, Canada, Mexico, and China, the Holden brand in Australia and New Zealand, and the Vauxhall brand in Great Britain.
It is rightly said that "See & know" is better than 'read & learn'. Students have got real feel of working industries after this visit. They got a chance to transfer their theoretical knowledge to practical implication. This will even help students to understand subject matter clearly in future also. On the whole the industrial visit gave an opportunity for the students to witness and learn the many facts of Opel industries and to put there learning into practice.
We would like to thank the management for arranging this visit for our students.